Under 9 team qualify for the final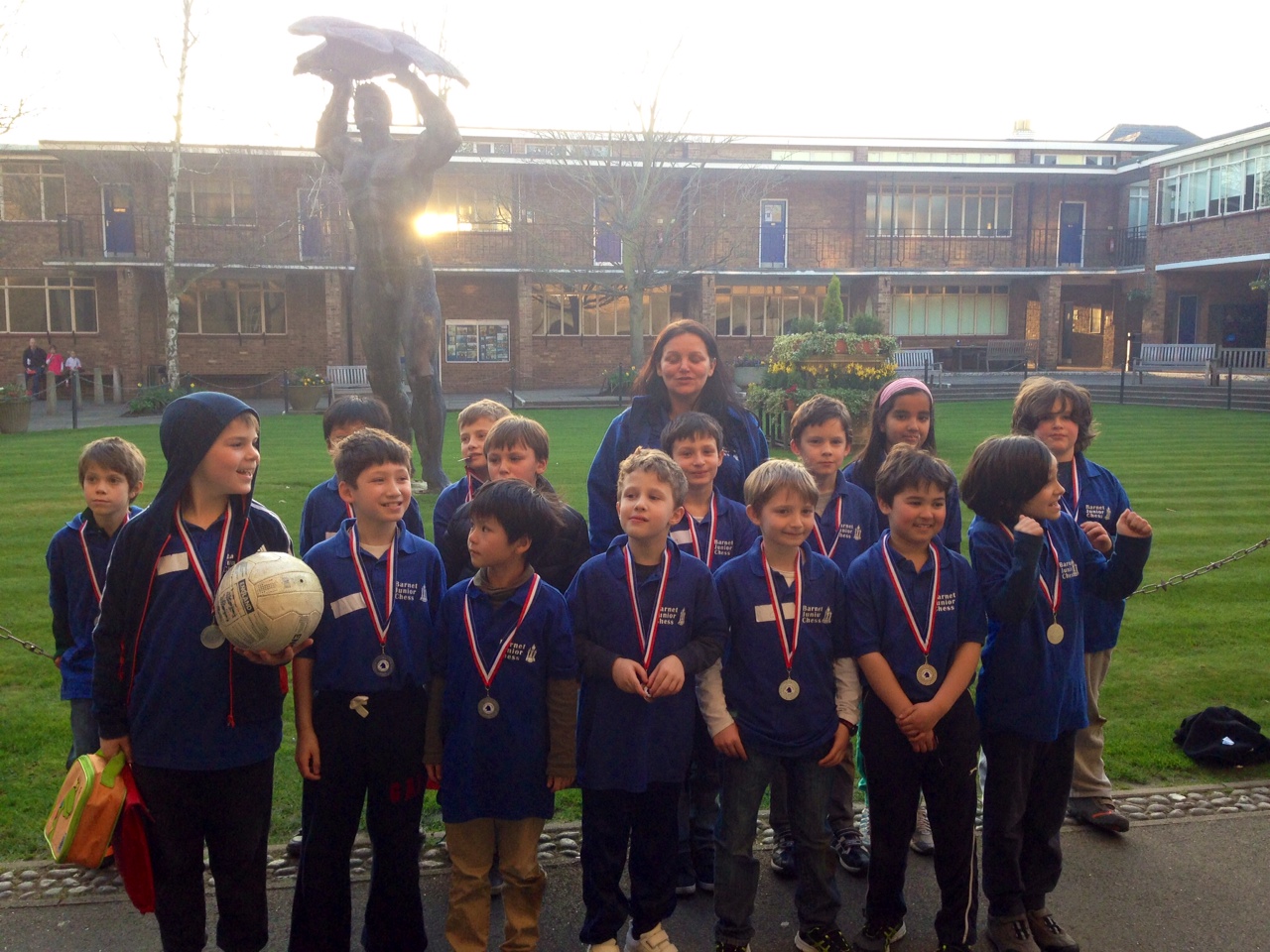 It was a successful day for our Under 9 team as they finished in second place at the Under 9 East zone and qualified for the Under 9 Inter-Association final to be held on Saturday 26 April. Kent, who hosted the zone, won with 25 points and the Barnet team was just 2 points behind. Link to full results.
Akiva triumph in Under 9 Jamboree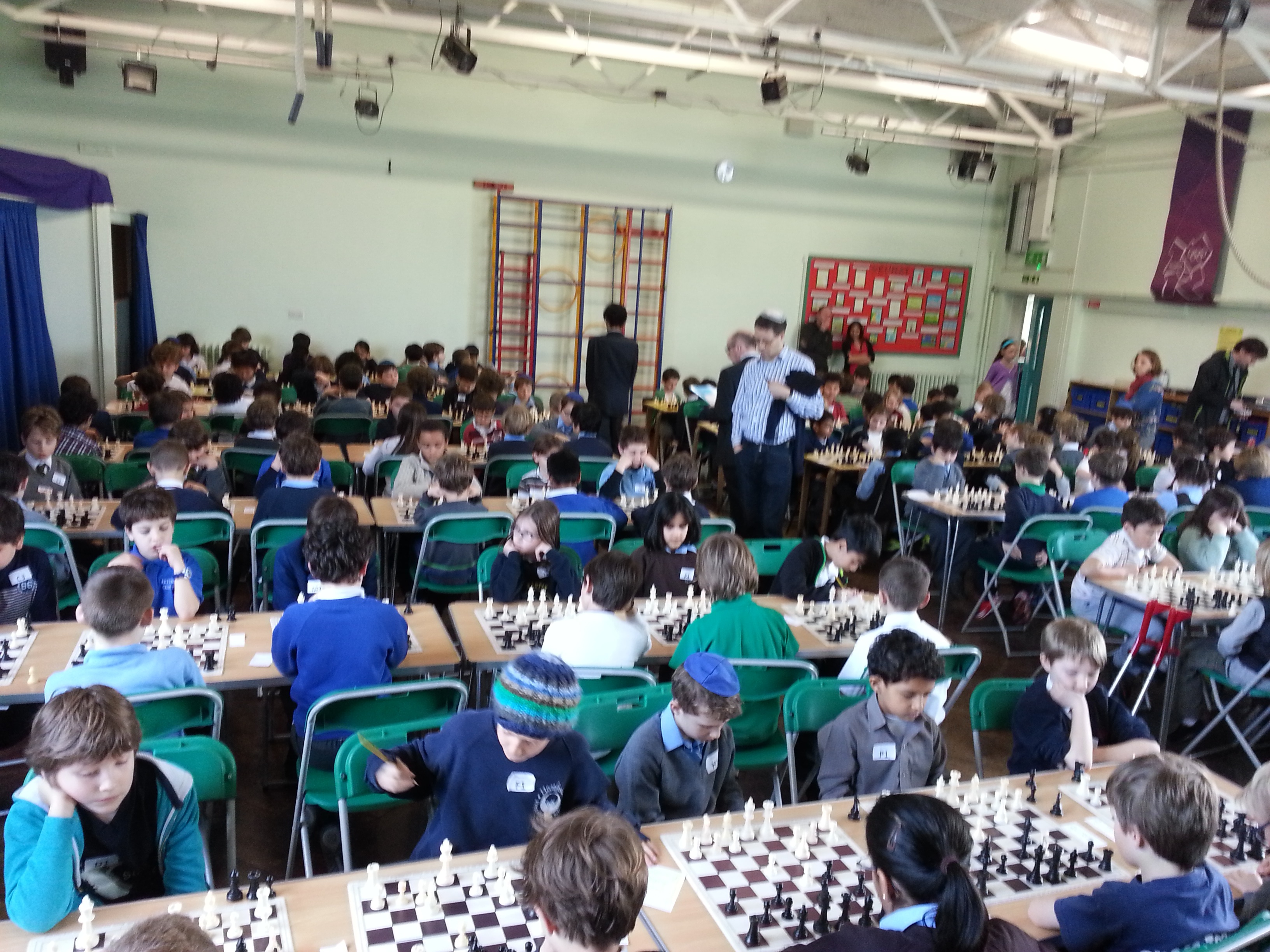 In a marvellous afternoon's chess enjoyed by nearly 150 children the young stars of Akiva School carried away the gold medals in the annual BJC Under 9 team jamboree. Their team of 8 dominated the event from the start, dropping only 2.5 points out of 24. Host school Brookland Junior won the silver medals and the girls of North London Collegiate School took bronze. Read more...
Top quality training
Our highly successful training sessions continue on Sunday 6 April when the lead coach is Grandmaster Nick Pert. The sessions are full supervised throughout a day packed with activities and top quality coaching. Book now using our downloadable entry form!
Girls Individual Championships, 9 February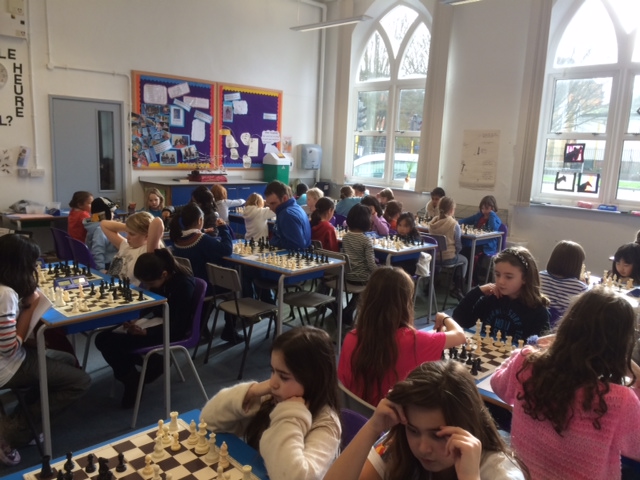 There was an excellent attendance at the Girls' Individual event held at St Paul's CE Primary School, NW7 on Sunday 9 February. There was some superb chess played, not only by the girls but also by parents who played in a special adult section!
Meytal Cohen won the Under 11 section and is also Barnet Champion and Middlesex Champion.
Anum Sheikh won the Under 9 section (Barnet and Middlesex Champion: Jacqueline Sanitt).
Amelia Pike won the Under 7 section and is also the Middlesex Champion (Barnet Champion: Jolanda Herrgott)
The schools' prize was won by Channing with an impressive 19 points.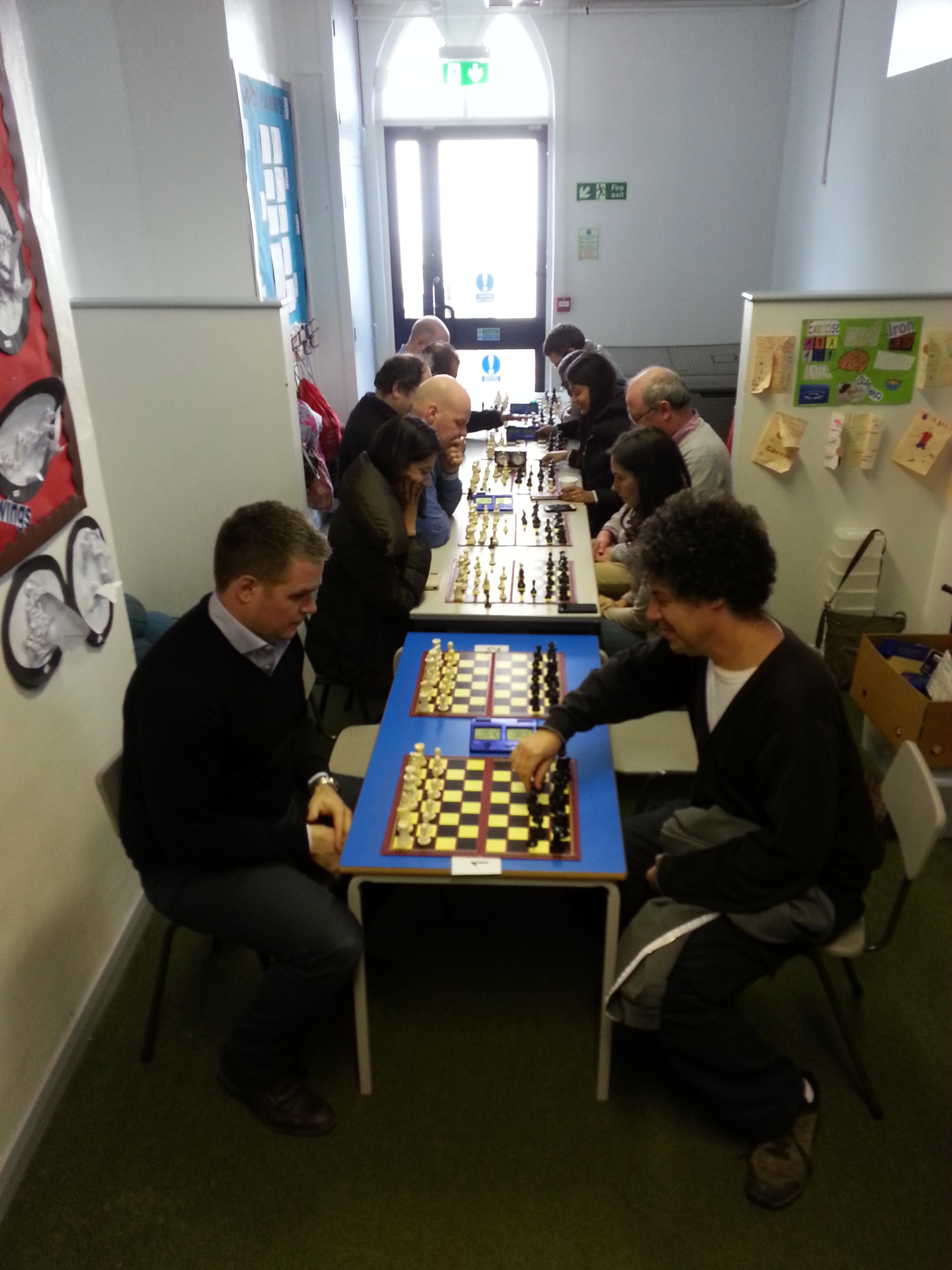 The photo above shows the impromptu Adults' tournament held while the girls were playing - no fewer than 16 grown-ups volunteered! We played a 4 round Blitz tournament with a surprisingly high standard. The continuing chorus of groans and witty comments enlivened the competition. In the end the youngest adult, Luka Sugita, crushed all his opponents with a perfect 4/4.
The Hall - league champions!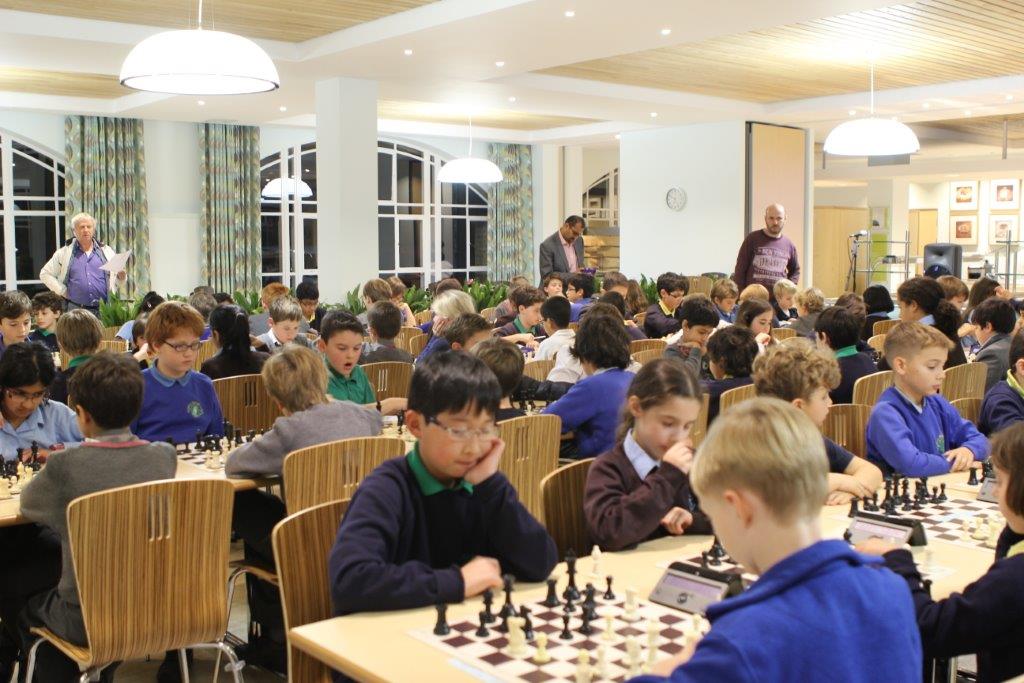 In yet another twist to the battle for the Barnet League, The Hall overtook Coldfall to become Division 1 champions for 2013-14. Brookland edged out Garden Suburb as the top Barnet school. St Paul's NW3 and St Paul's NW7 won their Division 2 matches again and could not be separated - they drew their head to head match and so share the Division 2 championship. There were trophies for the winning schools, individual gold, silver and bronze medals for all placed 1st, 2nd and 3rd and BJC badges for all the other children. Final results...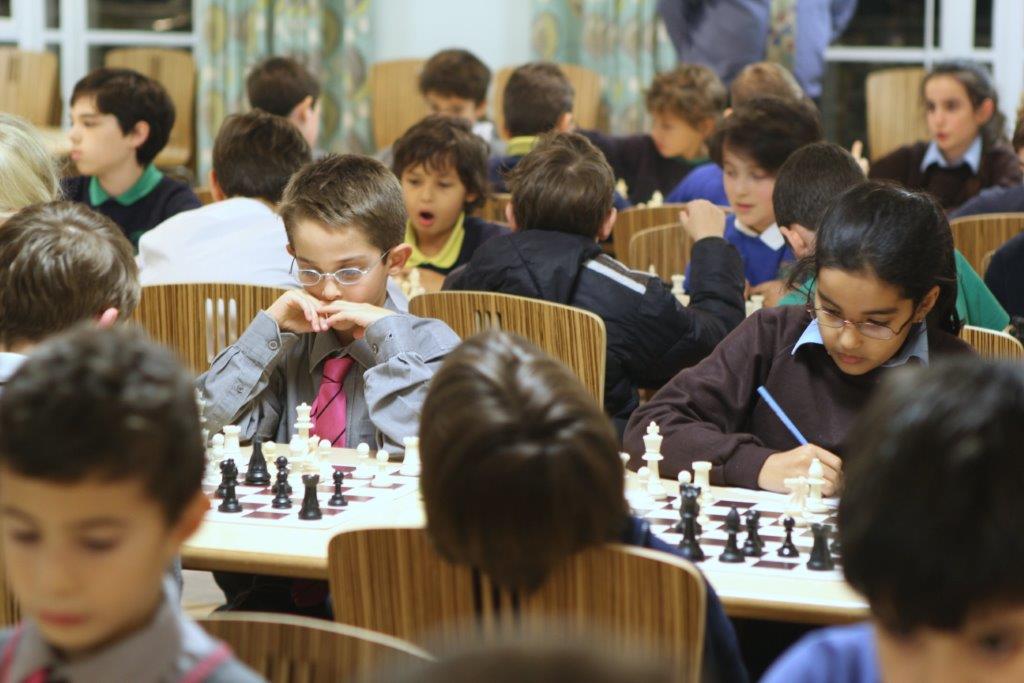 Individual Championships on 19 January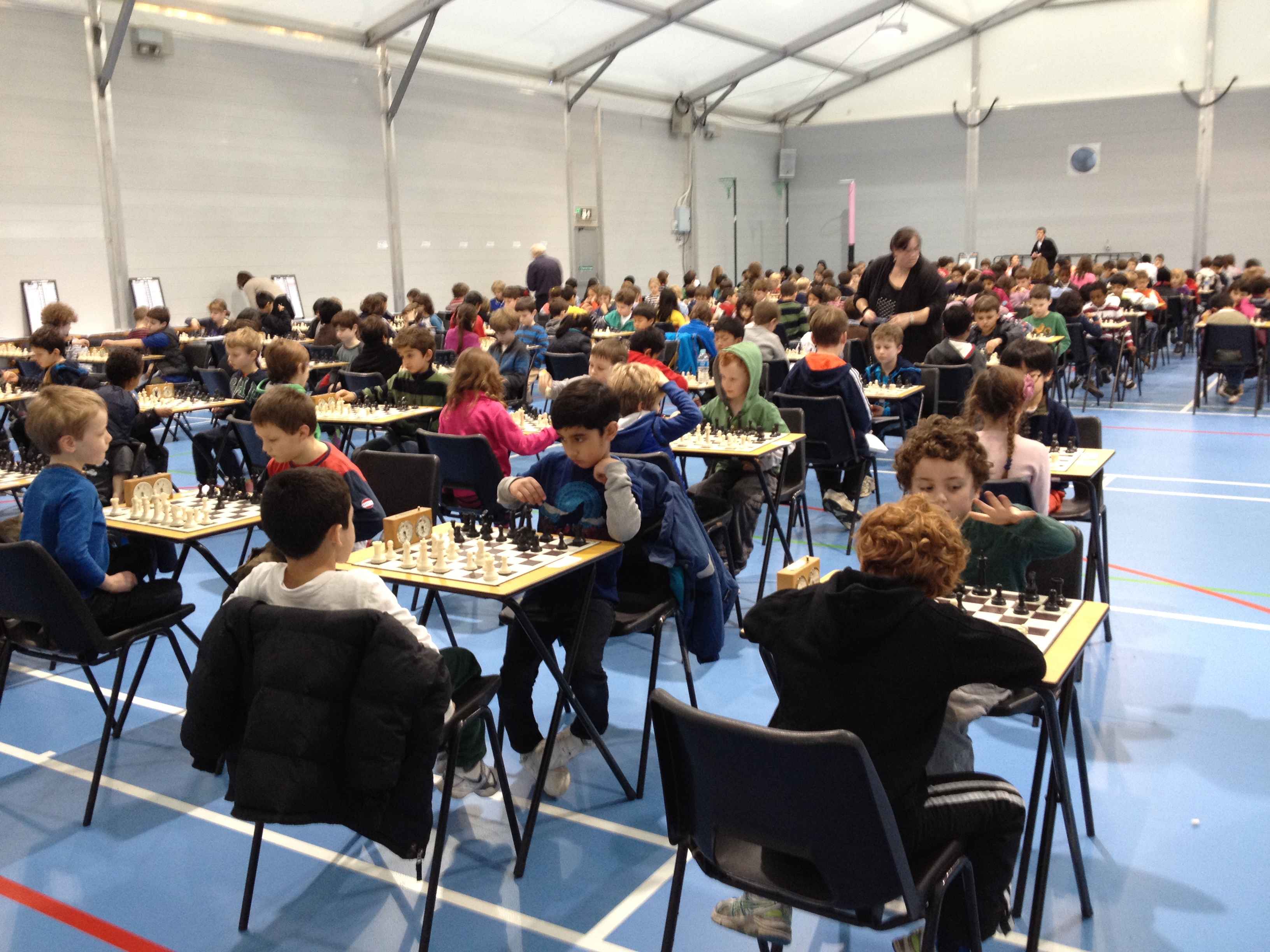 Our flagship event, the BJC Individual Championships, was held at Channing Junior School on Sunday 19 January. This very strong event attracted 180 competitors from all over London and beyond. Congratulations to all the section winners: Savin Dias (Under 7), Remy Rushbrooke (Under 9), Alexander Jamieson & Alfie Onlsow (Under 11), Oren Levene (Under 12) and Hajane Ambakumar (Under 16). More prize-winners and links to cross-tables...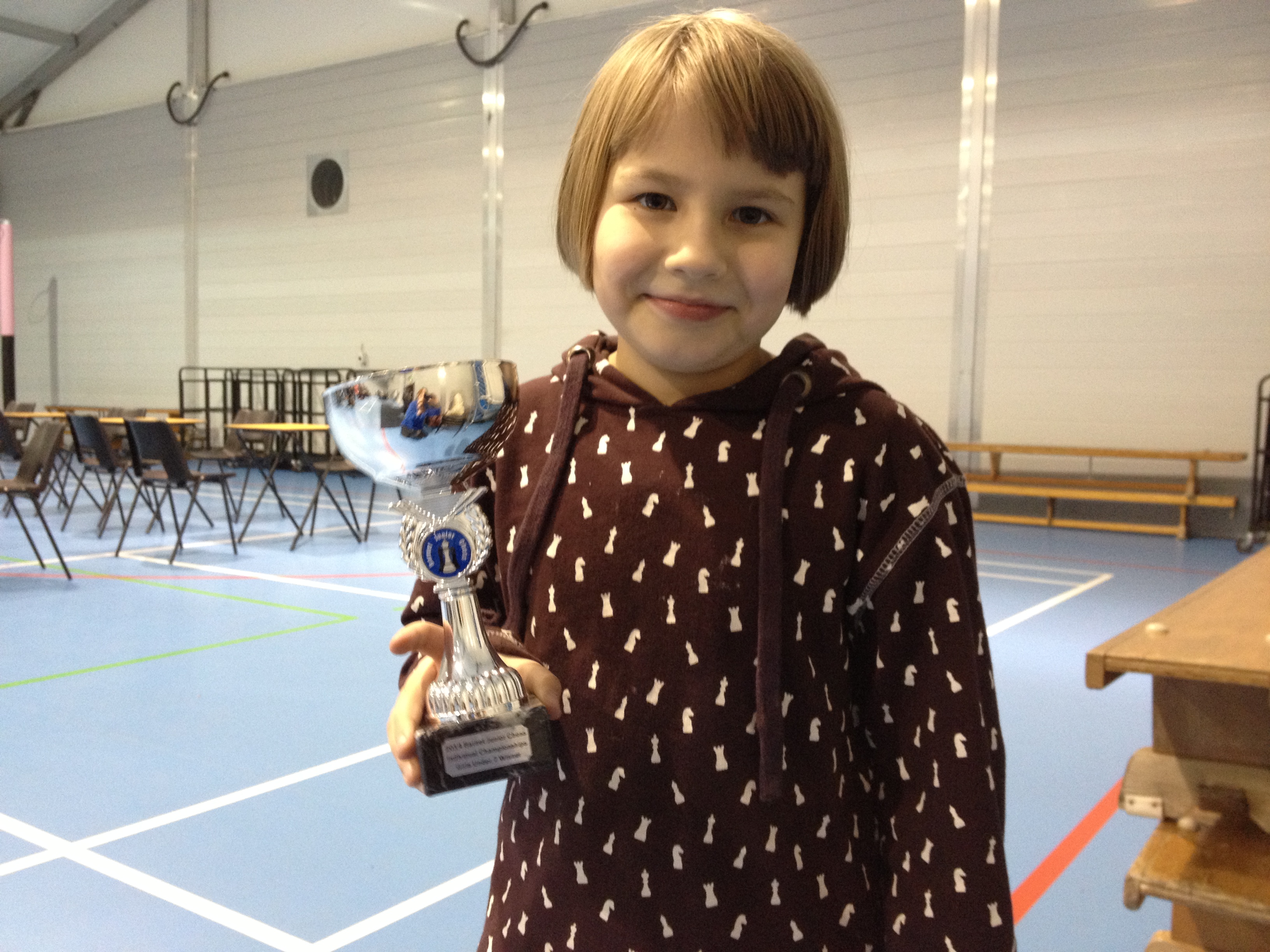 (Above) - One of the happy trophy-winners.
More photos...
Under 11 Team start the season with a win!
On Saturday 30th November, the Under 11 Barnet team travelled to Berkshire to take part in a match against teams from Berkshire, Hants and Bucks. This friendly was an all play all jamboree style event.

We had in attendance 20 players and one reserve. In the first round we scored 13.5 points, which was a great start and there were some wonderful performances in the team. The 2nd round was even better with a score of 15 points. By this point we were sure none of the other counties could catch us, which was proven when the players scored another 14 points in the last round. This gave a total of 42.5 points and we ran away clear winners.

Congratulations to those all who took part in a very well organised friendly. We even had some players playing for their county for the first time. So a big well done to all players.
BJC awards to Primary Schools
We regularly make awards to Primary schools in the London Borough of Barnet to help them with the costs of professional coaching. Read more...
Primary Schools League 2013-14
The final meeting will be held on Wednesday 12 February. We will play the final round, round 5, and present prizes for all the children.