Individual Championships on 19 January
Our flagship event, the BJC Individual Championships, will be held at Channing Junior School on Sunday 19 January. There will be sections for Under 7, Under 9, Under 11, Under 12, Under 14, Under 16 and Under 19. Download a PDF of the entry form here.
150 Children play in season's first league meeting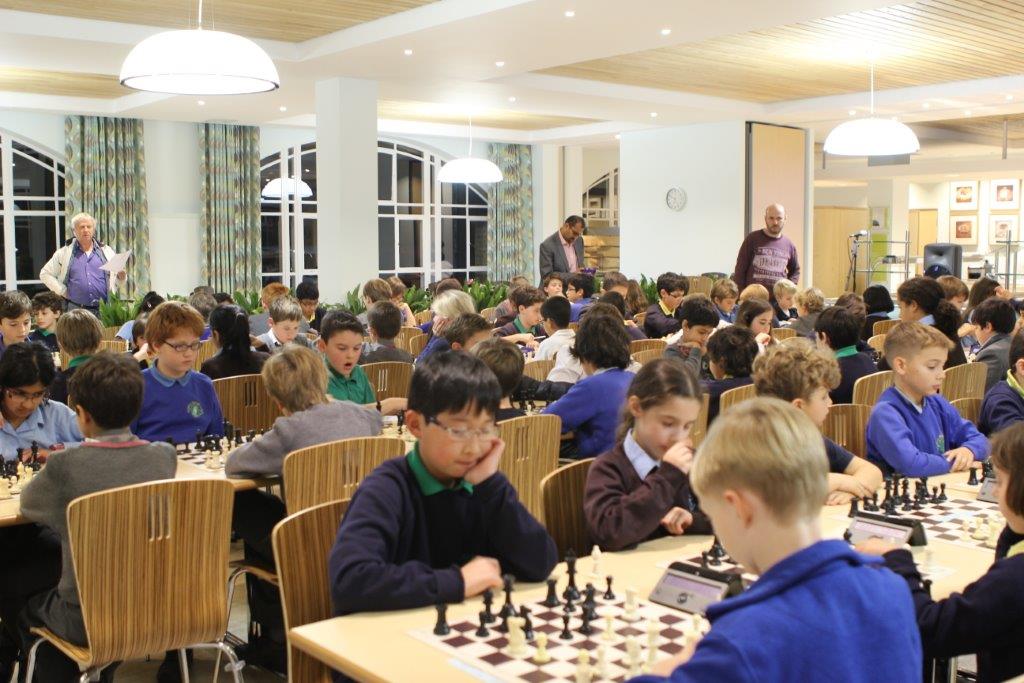 14 schools sent teams to our first league meeting of the season held at North London Collegiate School on 13 November. Seven teams of 12 played in jamboree pairings in Division 1, whilst eight teams of 8 battled it out head to head in Division 2. After two hours of intense concentration the scores were very close. Brookland lead Division 1 on 15 points just half a point ahead of The Hall. In Division 2 three teams - St Paul's NW7, St Paul's NW3 and Dollis - are locked at the top of the table, all of them having won one match and drawn one. We expect plenty more excitement at the second meeting on Wednesday 15 January 2014. Results so far...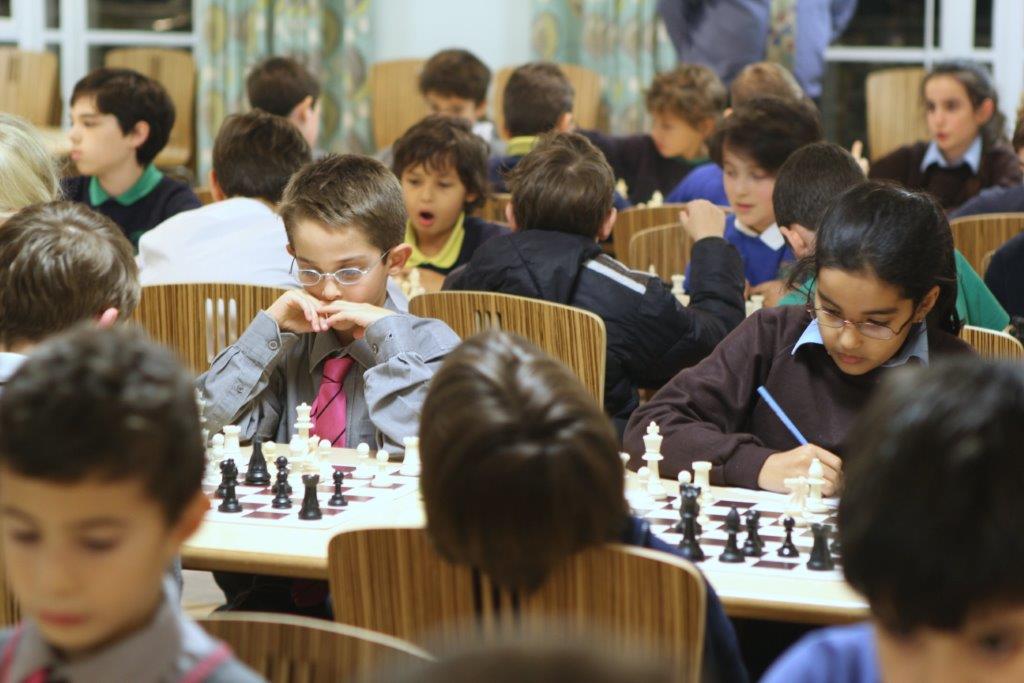 Grandmaster Nick Pert to lead December training
After leading the highly successful and popular training session on 3 November we are delighted to report that Grandmaster Nick Pert will again be our star coach at our next training session of the season on Sunday 8 December at St Paul's Primary School, NW7. Nick has been an active grandmaster for the past 10 years, is a 3-time British Under 21 champion and was World Under 18 Champion. He is currently the national head coach and trains many of England's leading junior players. Our coaching sessions are fully supervised.
Bumper attendance at Autumn Tournament
The second BJC Autumn tournament was held at Channing Junior School and proved to be an enormous hit! We had 200 children playing chess, an increase of 80 compared to last year. This despite the continuous rain from 8am to 4pm!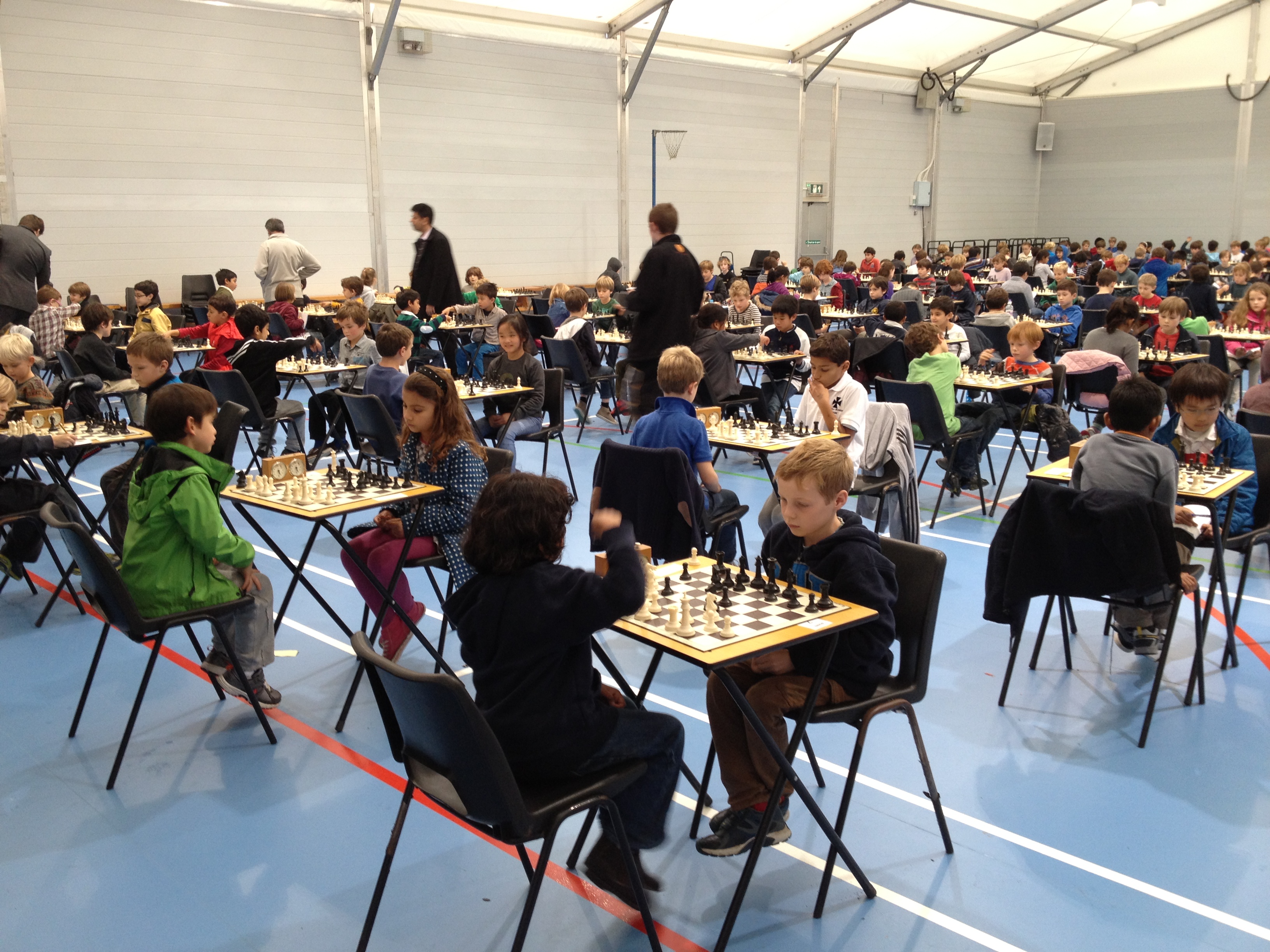 The playing hall was magnificent but due to the vast numbers and the fact that the weather was appalling so everyone was indoors, the rest of the accommodation was very over-crowded. We will improve this for our next tournament there.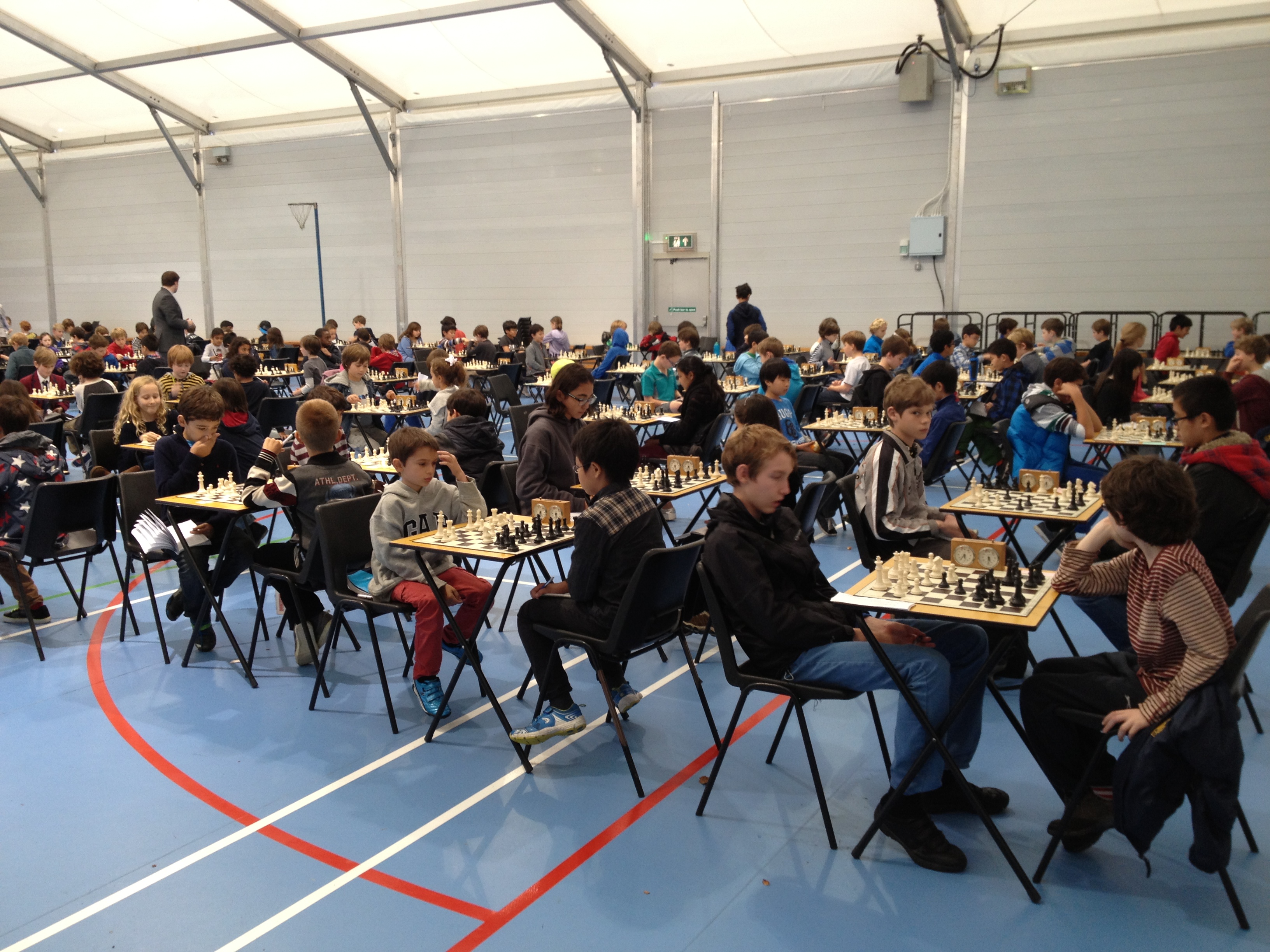 The chess played was of a very high standard and the winners of each section were:

Under 14 - Reuben Balouka-Myers
Under 12 - Gautam Jain
Under 10 - Max Miller
Under 8 - Ezra Brass

Click here for all the results.

We are all particularly delighted that there were large numbers of children present who had never played in a tournament before. One of our aims as an organisation is to spread chess throughout the Borough of Barnet and we can see that this strategic aim is being fulfilled.
Robin Vicary (Chair, BJC)
Highlights of the 2012-2013 season
In inter-school competitions, Garden Suburb School won Division 1 of our Primary Schools league and Coldfall triumphed in Division 2. Merchant Taylors' School won the Secondary Schools league and North London Collegiate won the Cup competition. The Under 9 inter-school jamboree was one by Brookland Junior School whilst Channing was victorious in the Girls' Under 11 jamboree.
BJC ran an Autumn Championships as an LJCC qualifying event as well as the usual Individual Championships in January. Both were very well supported - in the case of the January event despite the snowy weather! We also ran a highly successful Girls' Individual event in March.
Our teams had another great season. The Under 9 team won the East zone and went on to finish 3rd in the final, a tantalising half point behind the winners! The Under 11 team also won their zone and finished second in the national final coming back strongly after a shaky start. The Girls' Under 11 team finished 4th in the national final which was hosted by Barnet. We also hosted the EPSCA England Girls Under 11 event and the EPSCA Rest of England Under 11 match.
More details of all these events can be found on the Archive page.
This is our superb 2013 Under 11 team...


...and here is our marvellous 2013 Under 9 team...
...not forgetting our marvellous 2013 Girls' Under 11 team!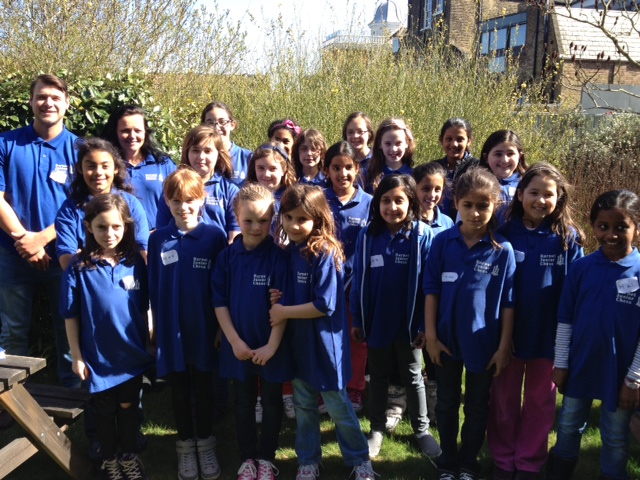 BJC awards to Primary Schools
We regularly make awards to Primary schools in the London Borough of Barnet to help them with the costs of professional coaching. Read more...
Primary Schools League 2013-14
There will be three meetings on 13 November, 15 January and 12 February. Entries close on Friday 27 September. Download a PDF of the entry form